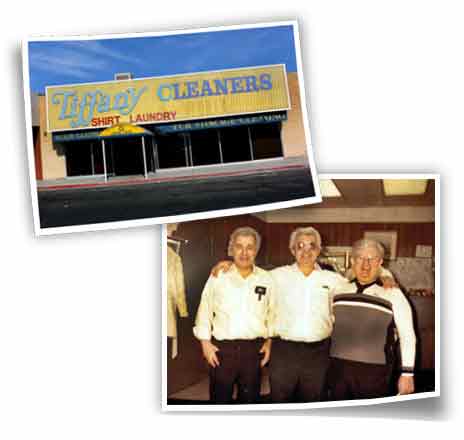 Tiffany Couture Cleaners History
The Germano brothers, Jack, Emilio, and Edward learned the dry cleaning trade as young men growing up on the East Coast, where the trio owned a small chain of stores in eastern Pennsylvania called G&G Dry Cleaners.
In 1970, Edward Germano traveled to Las Vegas on a Kiwanis trip, and he fell in love with the city, convincing his wife, Dolores, to make the move west. The couple bought a struggling dry cleaning company called "Tiffany Cleaners" in the Commercial Center. Edward and Dolores worked at the store during the day, and at night Edward worked as a dealer in the Downtown casinos to make ends meet.
Eventually, the two grew the business, and Edward talked his two brothers into selling G&G Dry Cleaners to joining him in Las Vegas. The three brothers ran Tiffany Cleaners together for many years.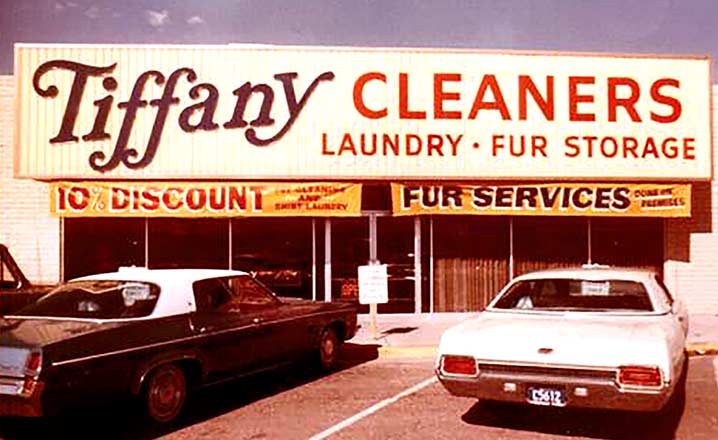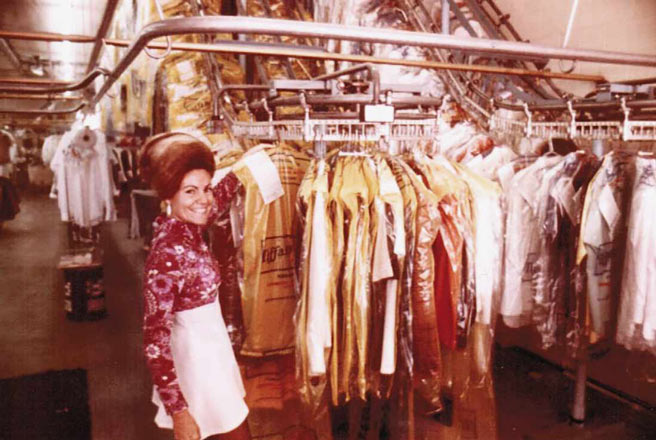 In 2005, Judy and Dan Del Rossi, Edward's daughter and son-in-law entered the business. Since they assumed leadership, Tiffany Couture Cleaners has grown their reputation for excellence.